National Museum of Angkor Cambodia - The place to recreate the golden era of the Khmer empire
The Angkor National Museum in Siem Reap is dedicated to exhibiting and educating about the art, culture and history of the Khmer empire. This is a must-visit destination for visitors who want to learn about Cambodian history and culture.
Angkor Cambodia National Museum's Information
The Angkor National Museum is an archaeological museum dedicated to the collection, preservation and display of Angkorian artifacts, and provides information and education about the art and culture of the Khmer civilization. The museum displays collections dating from the Angkor period of the Khmer empire around the 9th to 14th centuries. Most of the artifacts in the museum have been discovered in and around archaeological sites that nearby ancient Angkor.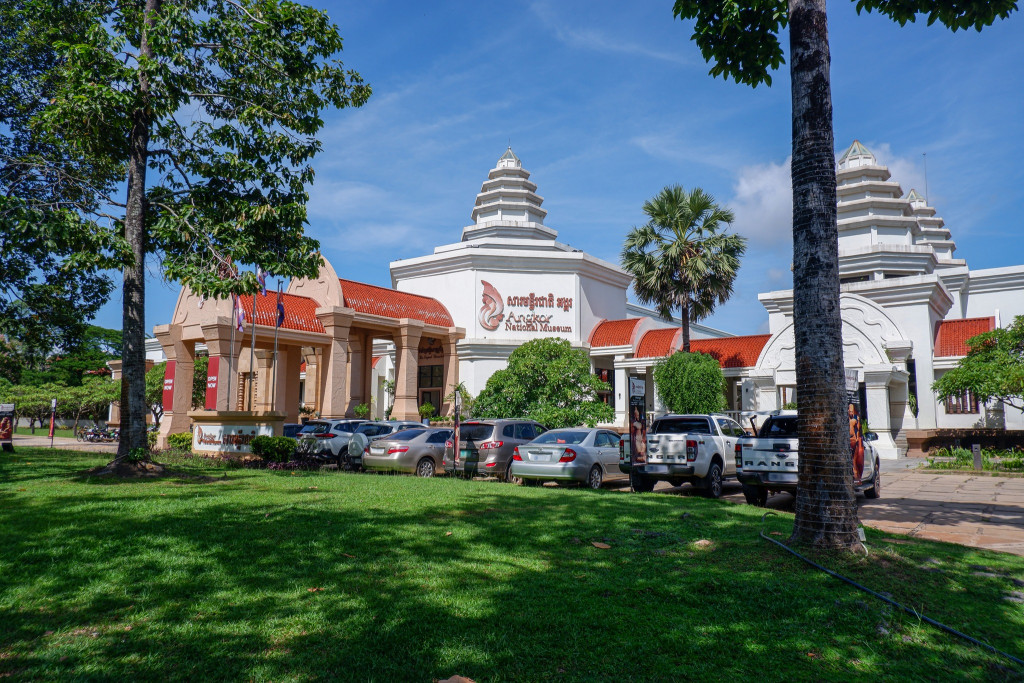 Opened on November 12, 2007, Angkor National Museum recreates the golden era of the Khmer empire, using audio-visual multimedia technology. The museum displays documents on Khmer history, civilization and cultural heritage in eight galleries.
Before entering the galleries, visitors are invited to sit in an 80-seat theater to be introduced to the collections, galleries and facilities of the Angkor National museum. The exhibits in this museum are arranged in one direction through thematic galleries. Audio guides are available at the entrance in Khmer, English, French, German, Japanese, Chinese, Korean and Thai.
Read more: A Quick Guide to Cambodian Tourism
Angkor Cambodia National Museum's Map
Gallery of 1,000 Buddhas: This gallery showcases the spiritual influence of Buddhism on the Cambodian people, from the ancient Khmer civilization to modern Cambodia. The gallery also houses collections of precious Buddha statues and relics.
Gallery A - Khmer civilization: Explains how the Khmer empire was founded, learns what prompted the ancient Khmers to create huge structures, their beliefs in the Great king and history of the land.
Gallery B - Religion and Belief: An explanation of Khmer civilization's religion and beliefs, including literary works, sculptures, architecture, and daily life.
Gallery C - Great Khmer Kings: Historical gallery of famous Khmer kings, such as King Jayavarman II, who unified the two Chenla kingdoms around 802–850. King Yasovarman I, who established Angkor as the capital from 889 to 900. King Suryavarman II, who built Angkor Wat around 1116–1145. And King Jayavarman VII, who built Angkor Thom around 1181–1201.
Gallery D - Angkor Wat: A gallery about the history, spiritual concepts and architectural techniques that built the great structure of Angkor Wat, the world's largest religious structure.
Gallery E - Angkor Thom: An introduction to the construction and expansion of Angkor Thom. Changes in religious beliefs, as well as in ancient techniques for public utilities, such as roads and large-scale irrigation projects to support people.
Gallery F - Tales from the Stone: Displays rock inscriptions found throughout Angkor that document important historical events.
Gallery G - Ancient Costume: Displays ancient Khmer clothing, jewelry and accessories illustrated with sculptures of gods, goddesses, and Apsara fairy dancers.
This piece about exploring Cambodia was written in the hopes that it would be interesting to you and helpful for your travel plans in 2023. Let Threeland Travel help you with the planning of your vacations in cambodia. We can arrange your schedule to suit your needs and financial constraints, and we can take care of everything from ticket purchases to lodging and transportation. To find out more about our special offers and packages, please visit our website or get in touch with us immediately. Don't miss this opportunity to go with Threeland go and see Cambodia!